We had our first bad selling experience
Selling is not always a fairy tale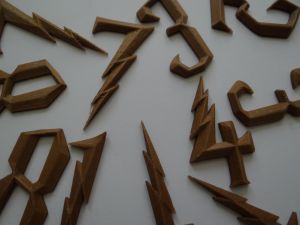 We printed a lot during this week, because we really ran out most of our items in our eBay store. Everything went well with some hiccup occasionally, but nothing extraordinary. We still need to print a few items to our store, but we are okay for now.
During that time we experienced our first bad customer, so far. He ordered a Pygmy kit - our best-seller product - the day after Valentine. We shipped two business day later on Tuesday. After just four (!) more business day he demanded he wasn't willing to wait any more! Of course we sent him a polite message that it will take a bit more time than that, but he was relentless. He ordered from Italy and based on our research Italy has one of the slowest post service in Europe, so the expected shipping time can be more than a month!
Our research showed that we are not the only ones who has problem with Italian customers. They tend to expect the product way earlier than it is possible to get it. Of course most seller simply refund their money just not to get a negative feedback from a customer. We are not that type of a seller, but he started the refund process on Paypal anyway - and we think the Paypal will refund the money to him, even if he expects a faster than expedited shipping for a free shipping.
We are not happy - and it's not about that $4. It's about the whole system which seems to be against the seller and always favours on the buyer. We are not a big company - we are just a couple who wanted to provide interesting items to everyone. We didn't want to use tracked, insured shipping, because that would be more expensive than most of our products.
We are not closing our little shop. At least not now. But we have to change a few things based on this incident. First of all we excluded Italy from our target countries. Second we decided to give up free shipping and separate the price of the product and the price of the shipping. Third we will give a table of expected shipping time to all of our products. And finally we are looking for another possibilities for selling outside of eBay - maybe we will implement an own webshop.