Luna Lovegood's second wand
There are lots of wands in the Harry Potter Universe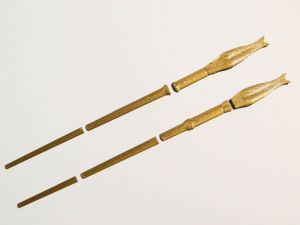 Now we can say we did the model the usual way as this is our seventh wands from the Harry Potter Universe. We used screen caps and other materials to make the model as usual.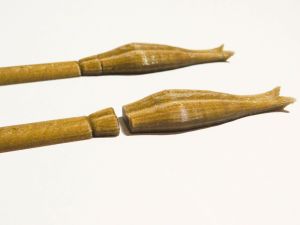 The handle was the tricky part, but now we have experience with wands. Even this way we experienced some warping, but nothing we cannot handle.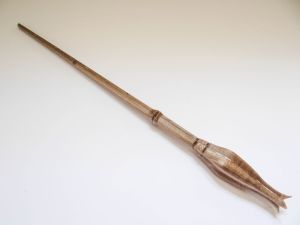 We used superglue to put it together. As it is now usual for us, we print the wand in several pieces and make sure the parts are overlap to make a strong bond.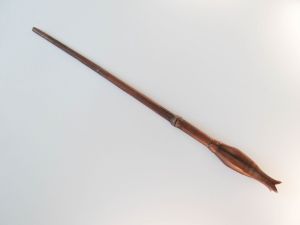 The painting was the usual too: base coat, several layers of acrylic paint and varnish to protect the paint.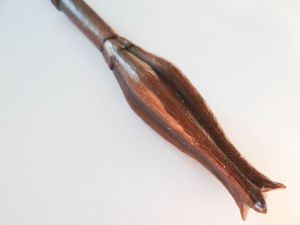 We used some shading to imitate the look of wood on the handle.