Completely our own design this time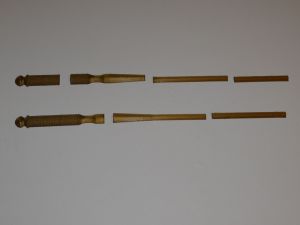 After so many replicas, we made our own design again - the snake wand was our first custom wand.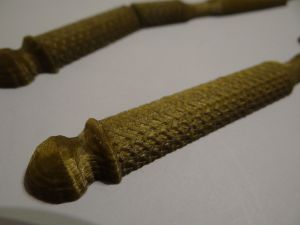 This one is different from all of our wands so far in that it has a pattern on the handle. The pattern came from celtic art.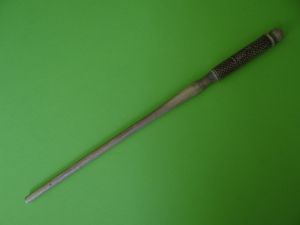 The painting process was similar to the now routine process: base coats, several layers of acrylic paint and then a few layers of finish. This time, however, we needed a bit of dark paint to emphasize the pattern of the handle.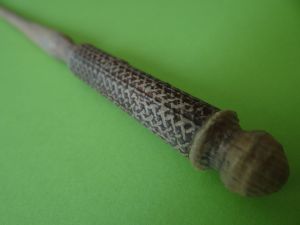 It worked pretty well - you can barely see the pattern before the paint, but it is very easy to spot after the paint.