No chance of fire, but still looks like the real one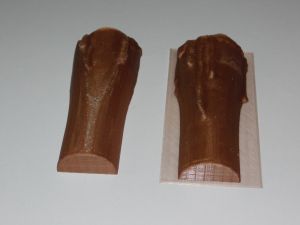 We created the model for this in two pieces. To help it to stick to the bed we added a full layer at the bottom. Of course we removed that after the print has been finished.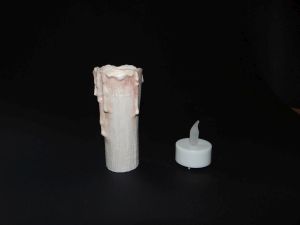 And here is the trick: we used a batter operated tealight candle to provide the perfect illusion of the candle. The printed parts are actually a candle looking candle holder.
Of course a real tealight candle would fit as well, but the risk of fire would be too high. The PLA, which we use for the printing, has a very low autoignition temperature: around 340 Celsius.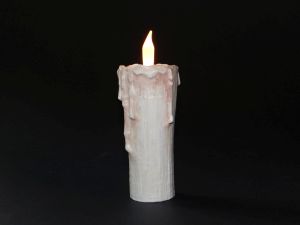 And here is the candle with the light on - of course the real one is still better, but it still does the trick.