Our new pet is a pygmy puff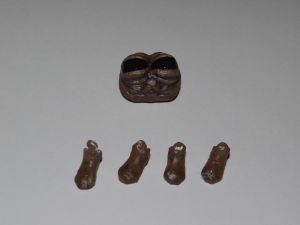 At first, the pygmy puffs were created in 1990s in Great Britain. They are miniature, pink and purple puffskeins. You can read more about them on the Official Harry Potter Wiki Page. We browesed through the webshops, but none of them were identical to the pygmy puffs in the movie. After a short time of investigaion on the web and with a few screenshot we started to design one.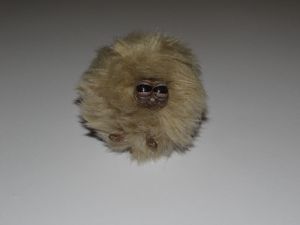 There were 6 printed parts for the pygmy puff. The 4 legs, and tbe back and front part of the face. The two sides of the face were attached together with super glue.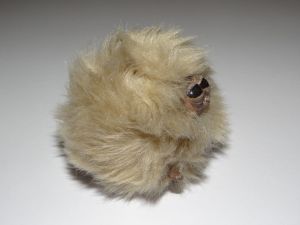 The body is an artifical fur ball. It is brown, because we had forgot to set the color during the online order. The first color was "brown". We were lucky, it could have been worse, like red or neon green.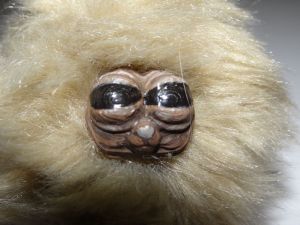 The prited parts were decorated with acrylic paint as usual.The eyes should have been shiny to make it more lifelike, therefore we used shiny finish for it.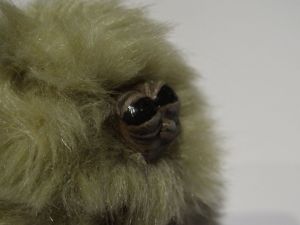 There was a hook at the back side of the head and it was sewed to the body. The head was a bit loose, so we glued it the body with hot-melt adhesive. The super glue is not usable this time, the glue needs to be rather thick.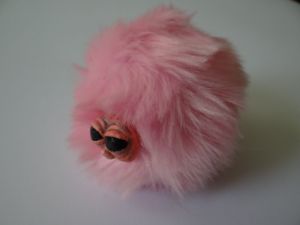 We had ordered fur again, this time the pink one. We created a new one.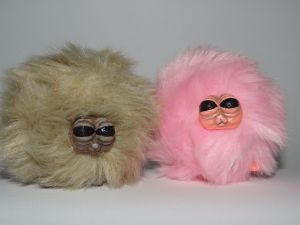 We have two of them now, at least they are not alone.
Order pygmy with artificial fur now