Harry Potter style door number
Buy now
Yes, we live in the door number thirteen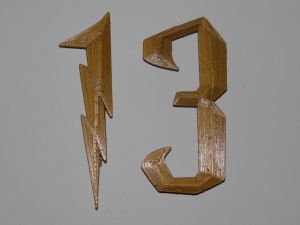 The modelling took just a few hours - although the half of it was to make the models printable. The numbers was styled after the letters used for the title in the Harry Potter movies.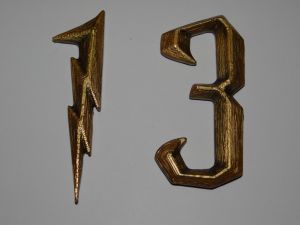 The printing went without any problem - a rare exception nowadays - and the result was more then acceptable. The paint made it even better - almost like it was molded from bronze.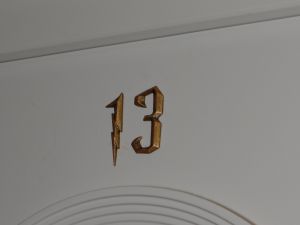 And finally we put it on the door - it looks quite well on the white door.