Cookie cutters for the holiday
Now, we are experimenting with baking accessories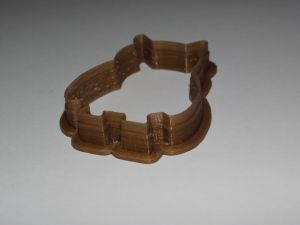 We found lots of cookie cutter models. We didn't print them all so far, just two of them: an owl and a classic christmas tree.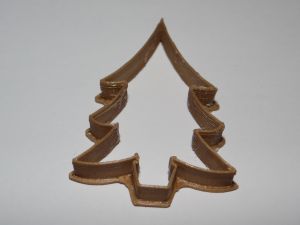 The two cookie cutters have two different styles. The tree cutter has a straight side, which means the whole upper side is only one layer thick. The owl is thicker on the bottom and thinner where it cuts. It turned out the straight side results a very fragile thing, which makes it hard to use, while the thicker bottom makes the owl cutter much more rigid and usable.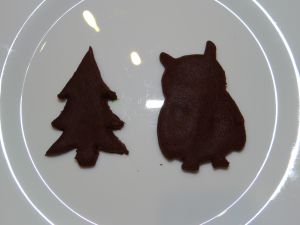 And here is the result from a very simple cocoa pastry. It would get a touch of grated coconut.