A nice little post emblem to the mail box
Very detailed printing with the SLA printer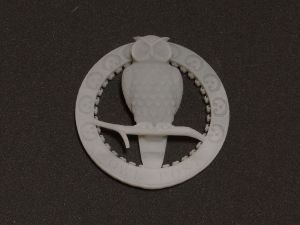 This time creating the model was pretty slow. We planned to print it with our new SLA one and with its very precise printing capabilities we had to make the model more detailed than we usually do with our models.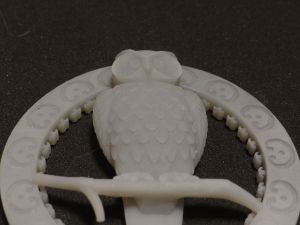 As you can see on this close-up picture the model and of course the print itself has tiny details. Printing with the SLA printer is very different than printing with our other FDM printers, but with practive comes knowledge. Now we know how and when we have to use support for those tiny little patterns and thanks to that the print turned out amazing.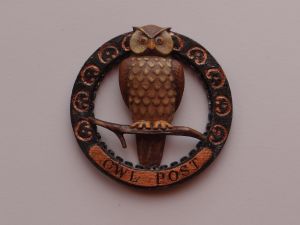 Painting this is easier than painting our other prints, because the surface is smoother. On the other hand more details means more things to paint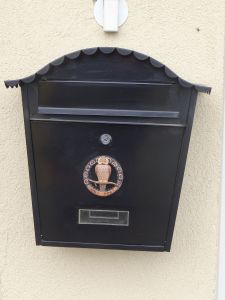 Putting it on to the mail box with some silicone was the easiest part. We chose silicone over some glue, because the silicone is flexible and handles the thermal expansion of the box better and it can be removed without trace if need to be.