A new theme again - this time pokémon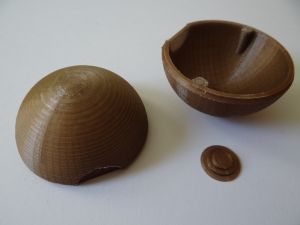 This time we printed the central item of the Pokémon universe. The model was created with our JavaSCAD framework.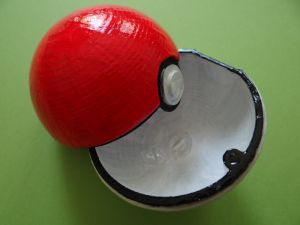 The paint job was the usual with base coat, acrylic paint and finish.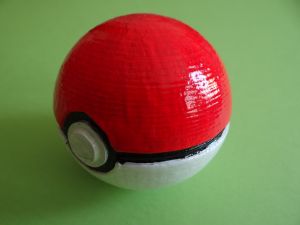 It uses a similar magnetic closure as our portal cube and golden snitch.
You can download the models of this story below.