Spice shelf is made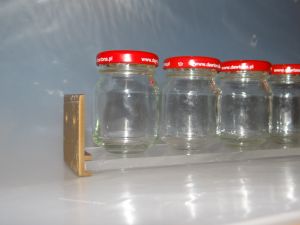 It is a common mistake that a 3D printer can only print things for decoration - that's not true. The result of the printing is quite durable and strong. To prove it (and to make space to store our spices) we designed and printed a shelf.
The first version was quite simple and it looked really good. But we missed the fact that we couldn't assemble it to where we want to, because there was not enough space to drill the holes.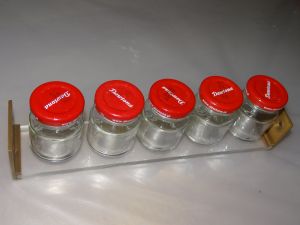 But as it can be seen on the pictures, the shelf would be usable if we could put it on. We even cut the acrylic glass and made the final touches when we realised our mistake.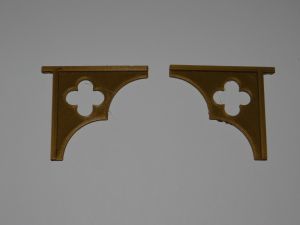 The second version has a gothic style and is much more like an old fashioned shelf you can see anywhere. This supporting design made it easy to assemble and the result is even stronger than the previous one - although we only plan to store a few jar of spice on it, it could support much more than that.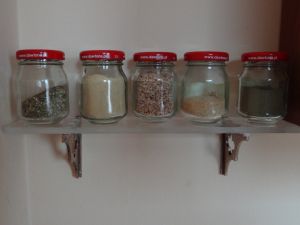 After the paint job was done - which by the way made the plastic looks like bronze, which was the goal - we fixed it on the wall next to the side of the kitchen cupboard.
You can download the models of this story below.