A box to store stickers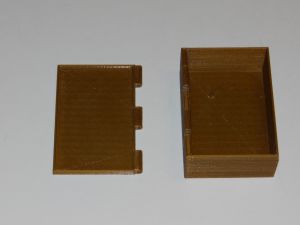 This is really a simple design. The only complication was the hinge: we had to come up with an idea which is easy to print, easy to assemble and still reliable. We tried several ideas, and in the end, this five part version was the best. It's a bit hard to assemble, because the hole is not perfect after the print, but with a hot needle, we solved this problem.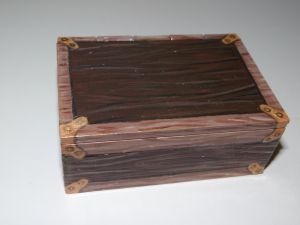 The paint is naturally imitates an old fashioned trunk.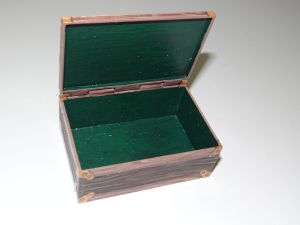 We plan to try another box, which would have printed textured surface. Although we did not decide about the design yet, not even the theme is decided.
You can download the models of this story below.