It took us a while to design, print and paint, but it looks stunning. The only problem it does not knock...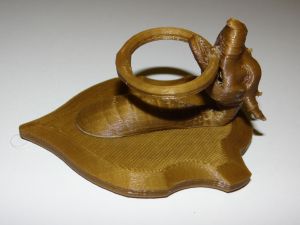 We found a dragon model some time ago and we turned it into a knocker. The base is originated from another model with a few modification on it. Unfortunately we forgot to make photos of the different parts after the print, so here is a picture where the four pieces were glued together (the handle is composed from two pieces plus the base and the dragon itself).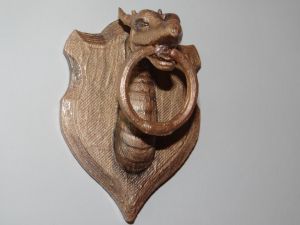 After we painted the shelves and the door number, we have lots of experience how can we make something to look like it was made of bronze. So until you touch it, you could confuse it with a real bronze one.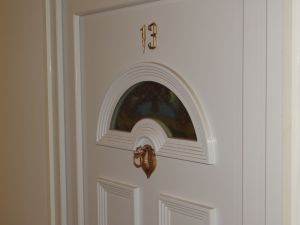 And finally we put it on the door - it looks quite well on the white door together with the similarly painted door number. Unfortunately it doesn't really knock because the plastic doesn't make too much noise when you try to use it.