We made several new wands recently - we need a bigger display to show them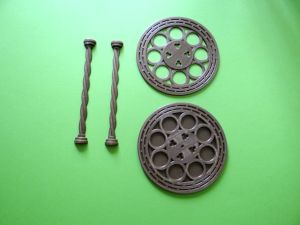 With our new wands we made, we needed a bigger display. And this display is very different than our first one. The base of the design was the cake plate we made just before Christmas. We shrunk the size a bit, which made the middle so small, that the big holes had to go. The pillar in the middle was inspired by pillars in ancient greek temples.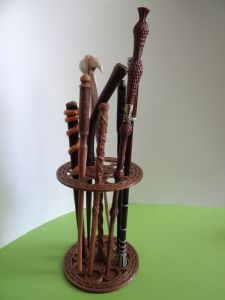 The top and bottom is similar, only an extra layer was added to the bottom for holding the wands. Painting is not necessary for this display, just like we haven't painted the previous one eithter. It looks good with its natural gold color.
You can download the models of this story below.