We have lots of spices - we need lots of shelves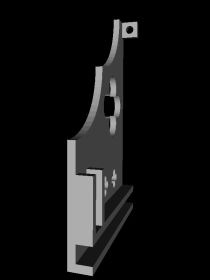 After we put on the second gothic shelf we printed the third. We had to conclude we still need more shelves. We designed yet another one - this time for an open space, so this new shelf is closed on the sides. Unfortunately we forgot to make a photo after we printed it, thus you can see the design here.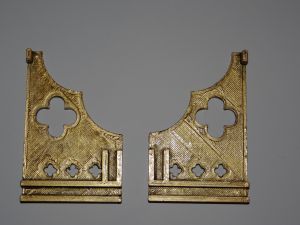 Of course it has been painted, but it's not been put on the wall yet, because we run out of acrylic glass.
You can download the models of this story below.